We hope you are having a great week so far! We are very excited to announce that MyFonts is holding Missed Hits sale where you can get up to 60% off select fonts.
What are Missed Hits? They are font hits that may have slipped by in the large sea of amazing fonts. With so many great fonts to choose from, MyFonts Team has carefully curated a list to make discovering new fonts quick and easy for you.
Today's discovered favorites are yesterday's hidden gems! Create beautiful projects and engage with your audience like never before. Your font library will thank you!
Sweet Ponch by Gleb Guralnyk
Introducing a bold smooth font Sweet Ponch. Sweet Ponch Font Family was designed by Gleb Guralnyk. It has a rounded simple shape in a childish funny style. It's perfect for various food packaging, logo design and lettering compositions. Ponch font has a west european multilingual support.
Sanshiro by Kereatype
Sanshiro is a geometric sans serif font family. It Contains 9 weights from Thin to Black with matching Italics. Sanshiro Normal character shapes have optimized proportions and an improved balance perfect to use for text and the heavyweight has a strong character have a unique style with smooth shape to use for any display. Sanshiro font can improve and be used for any display media to support your visual design.
ABC Normal by Alphabets by Chileans (A.B.C.)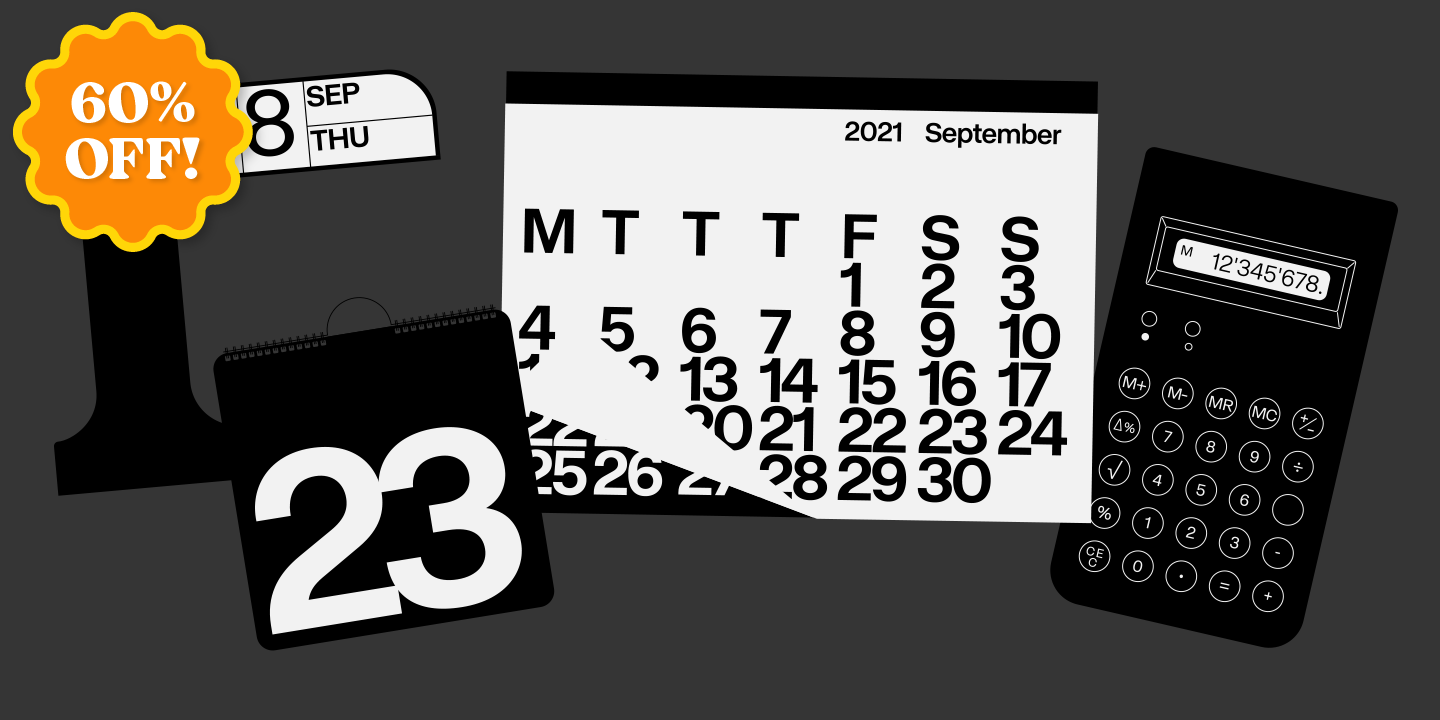 ABC Normal is a working horse for the Modern Grotesk Canon, result of study of the classic modernist models from Theinhardt, Renner, Novarese & Christian Mengelt; avoiding to reveal a personal style, designed to be Timeless & Versatile. ABC Normal Font Family was designed by Miguel Hernández, and published by Alphabets by Chileans (A.B.C.).
Contralto by Synthview Type Design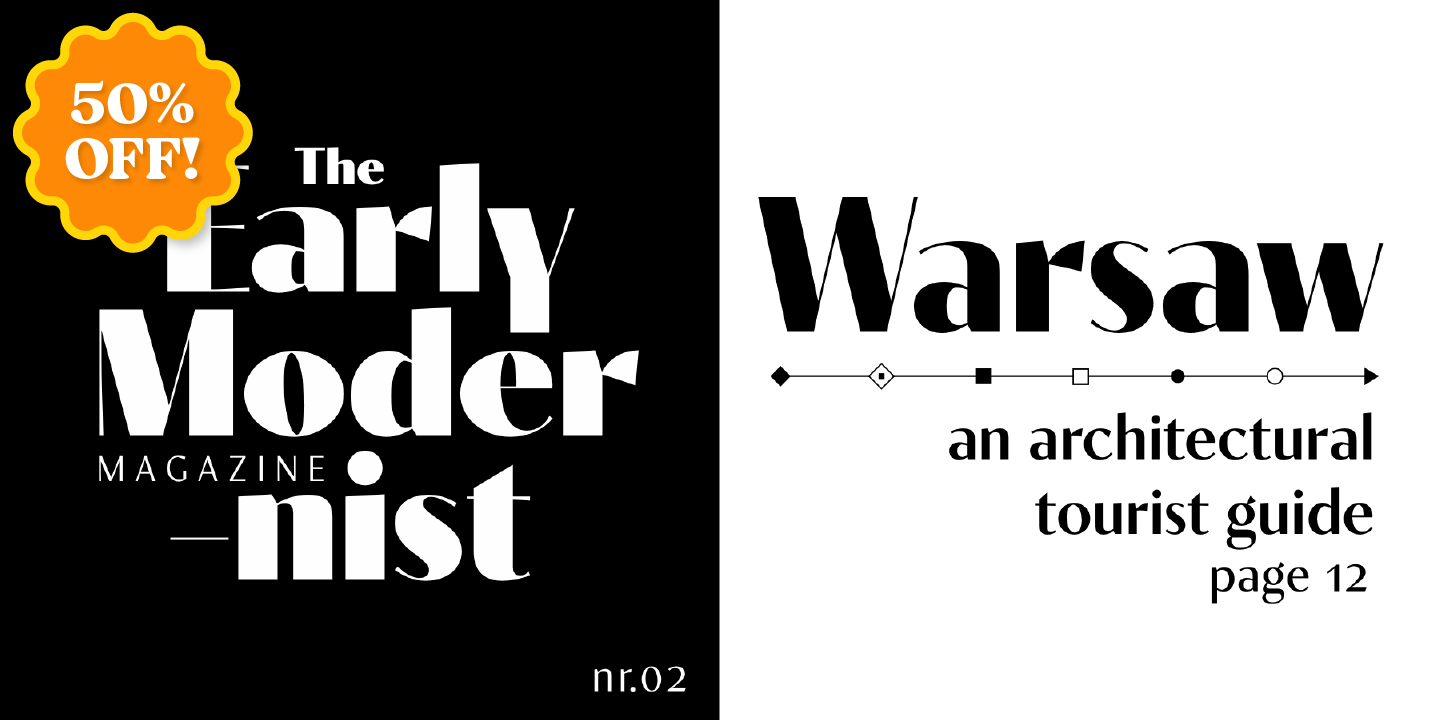 Contralto is a high contrast sans-serif font family, crafted to look elegant but contemporary thanks to soft humanist shapes mixed with sharp geometric details. Contralto comes in 40 styles: 5 weights × italics × 4 optical sizes, to help optimizing contrast and readability. However, you can also use them to fine tune the mood of your graphical composition. Contralto's generous character set and Opentype features let you meet the most demanding layout needs and lets your creativity fly!
No matter if you're new to Missed Hits or have been keeping an eye out for them, you'll be thrilled to see even more DEALS up to 60% OFF! Take advantage of our Foundries Missed Hits Sales and enrich your font library! Don't be shy, check them out!
Enotria by Battle Fonts
Enotria is a contemporary neo-grotesk typefaces inspired by the Swiss school but with a Calabrian's soul (south Italy region). It is composed by 8 weights and 7 widths for 112 styles with also 4 stylistic set for the letters, 2 stylistic set for numbers, 1 more stylistic set for symbols and punctuations, for three languages scripts.
Enotria sports elegant 8° italic angle and a lot of adjustment between the letters for a better legibility as well as true fractions, ordinals, tabular and old style figures, numerators and denominators. Enotria typefamily is more then a typeface, it is a huge design and typographic system, flexible and suitable for any occasion.
Resgak by Kulokale
Resgak is a contemporary serif font with 20 fonts, ranging from thin to extra black with its matching italics, Resgak offers many possibilities to be applied in many graphic or editorial projects. Lighter weights are suitable for body text, and the heavier weights are perfect for striking headlines.
Resgak is perfect for many different projects such as logos and branding, invitations, stationery, social media posts, advertisements, printed quotes, product packaging, product designs, labels, photography, watermark, special events and many more.
Sundry by J Foundry
Sundry is J Foundry's take on the early 20th century grotesque. The design draws influence from various designs of the period. Drawn and cut by hand, these sans have idiosyncrasies and quirks, producing a warm friendly look. The design objective was to even out the quirks and add consistency, without losing the warmth. Sundry looks to balance character and structure for a clear but personable read.
Lucifer Sans by Daniel Brokstad
Lucifer Sans is a modern sans serif font rooted in Scandinavian geometry and minimalism, mixed with a healthy dose of black metal and irreverent attitude. Harsh vertical cuts and angles throughout the font creates a very strict and hard look, that can either be amplified or loosened up through its stylistic sets. Lucifer Sans family contains 162 font, 9 different weights and width, plus italics. In addition there are 3 different stylistic sets. This creates substantially diverse set of characters for contrasting against another and makes it a versatile font for different formats.
Power Display by Power Type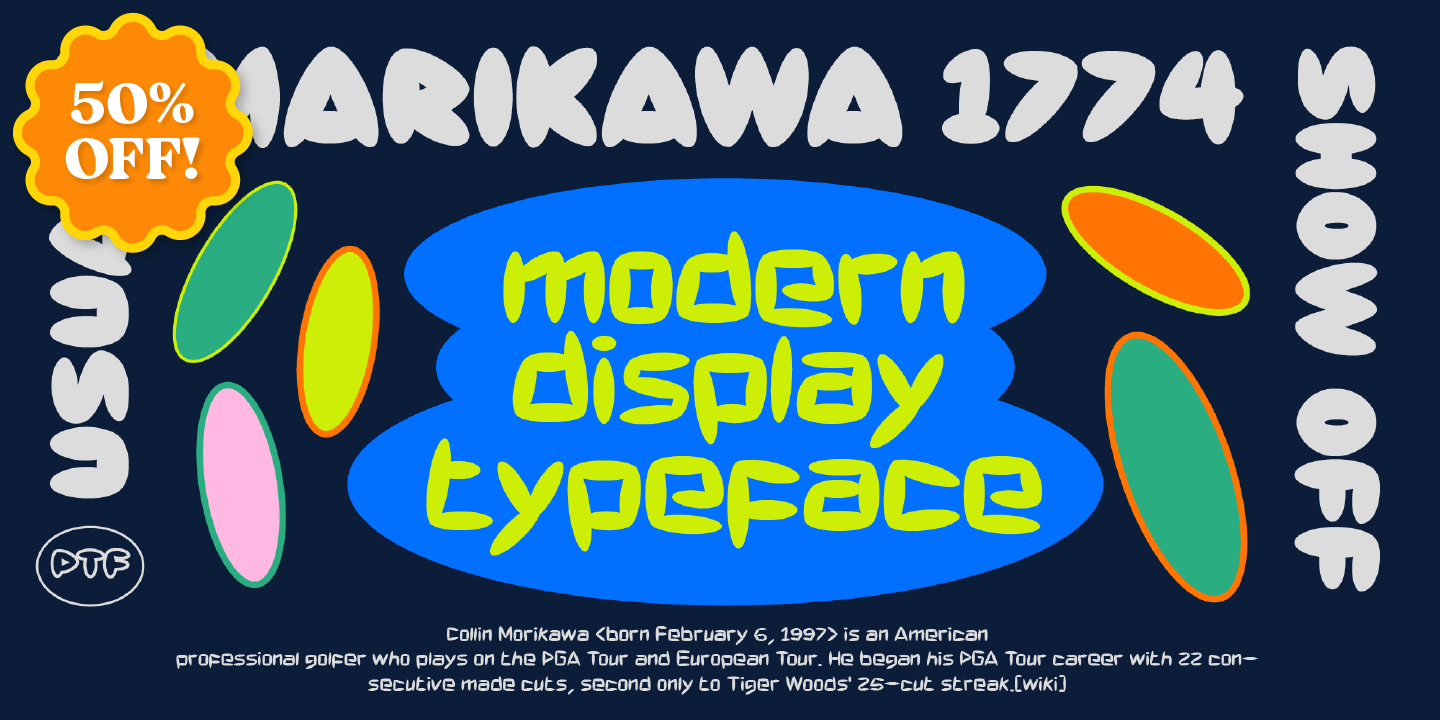 Power display inspired by fun cartoon style combined with modern style. This playful font comes in three widths; condensed, normal, expanded. This font can be used for modern and vintage designs, also can be easily paired with some graphic elements (illustration, photography) this font perfect for logotype, branding, title, and packaging.
Varese Outlined by Tarallo Design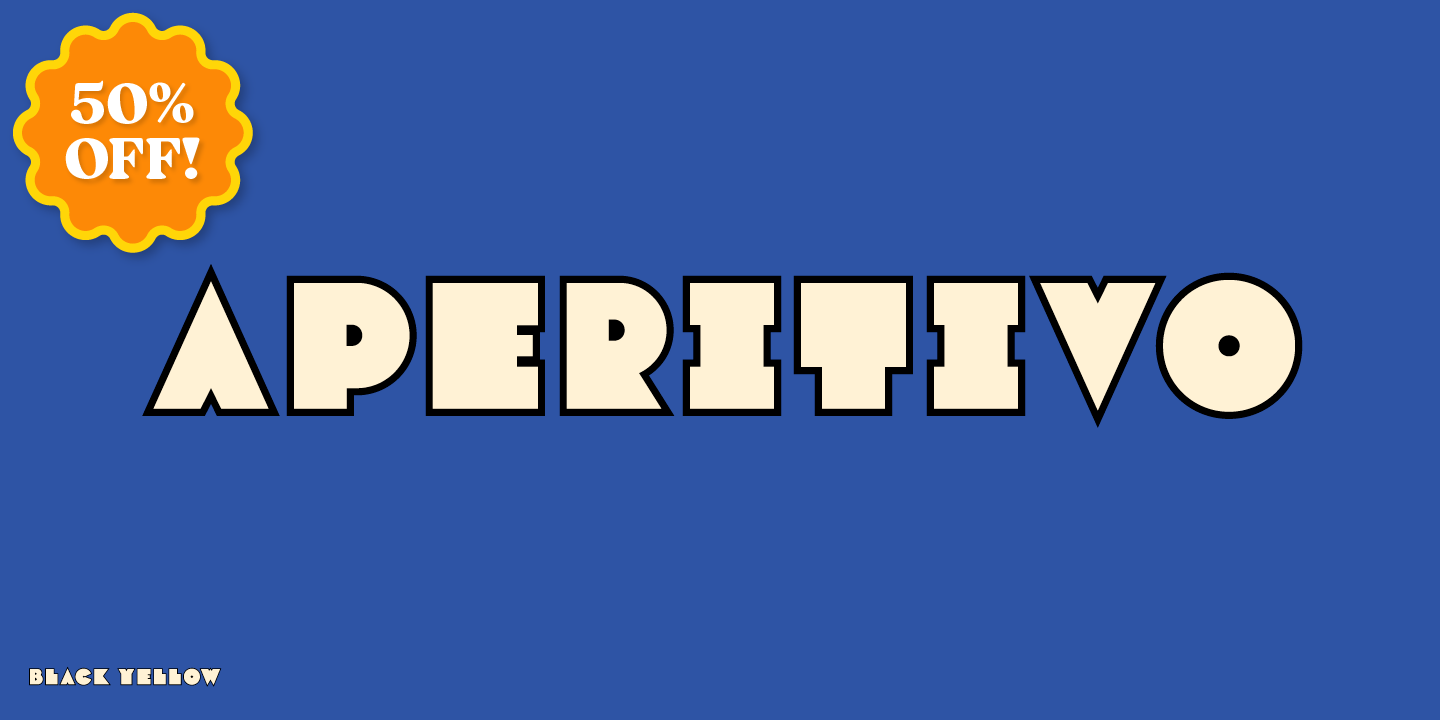 Varese Outlined is the perfect font for giving content a retro, dimensional, and playful feel. Use it for headlines or short body text for an optimistic or nostalgic tone. It comes in two variations, outlined and shadow. It has standard uncolored and colored options. Please see the slides to know what each color font is named.
This geometric and modular typeface was inspired by Italian posters of the 1920s and 1930s. Its design playfully explores the boundaries between unity and variety. The blocky characteristics lend it well to tightly composed text either horizontally or vertically.
Dexa Pro by Artegra
Dexa Pro was designed by Ceyhun Birinci in 2020 with an inspiration to create a contemporary super family with inspiration from classic sans serif families. It's a workhorse family consisting of 72 fonts in condensed, narrow, normal and expanded widths. Each width has 18 fonts in thin to black weights, along with their true italic counterparts. With more than 770 glyphs per font, It offers a ton of language support from all the Latin languages to Cyrillic.
This Missed Hits sale of up to 60% off won't last long, sale ends July 26th 2022 at 11:59 p.m. EDT.
MyFonts Missed Hits Sale – Up to 60% Off Select Fonts
$4.50 - $450.00
$9.00 - $899.99