Learn the same strategies that Jeff Sauer designed on his way to generating over one million leads and over a billion dollars in revenue for his clients from Google Ads. Get a Lifetime Access to PPC Mastery Course at 92% discount!
You save $458.00 | Lifetime Access | 60-day Money-back Guarantee | Secure Payment | 24×7 Customer Support
PPC Mastery Course Review Video
AdWords Limited by Budget - Not anymore! Learn how to optimize your Ad campaigns
PPC Mastery Course Review at a Glance
Everyone knows they need to run pay-per-click ads but not everyone knows exactly how to run ads that actually pay off. If you're interested in learning how to find new customers expand your reach and watch your business grow with PPC ads, then you don't have to look any further than the PPC mastery course by Jeffalytics.
In this PPC mastery course, you will learn how to effectively run PPC campaigns which can dramatically improve your business. Whether you're an agency looking to offer PPC management campaigns, or if you are looking to dive into PPC for your own business, this course is a must-have!
You will get unlimited access to 34 HD video lessons with over 12 hours of PPC insights. Each lesson includes detailed class notes which you can use to study. You'll have around-the-clock access to these videos that you can watch from your phone or computer. You'll also get access to a private discussion forum where you can ask questions and chat about the course with other fellow students and course creator. It is jam-packed with downloadable spreadsheets and reports that you can use to track ROI and profitability so, you can start making better-informed marketing decisions. The best part is that PPC Mastery Course will prepare you to take the Google AdWords certification exam so you can become a Google AdWords certified.
So, if you are looking to master the PPC game & be a Google AdWords certified, then you'll definitely want to enroll in PPC Mastery Course by Jeffalytics.
Features
Key Features of PPC Mastery Course:
15 hours of video lessons: Lifetime unlimited access to 67 HD videos

SECTION 1: INTRODUCTION TO PPC COURSE – 3 Lessons | 70 Mins
SECTION 2: NAVIGATING GOOGLE ADS – 7 Lessons | 65 Mins
SECTION 3: HOW GOOGLE ADS WORKS – 17 Lessons | 3 Hours
SECTION 4: EARNING A POSITIVE RETURN ON INVESTMENT – 15 Lessons | 3 Hours 30 Mins
SECTION 5: THE BUSINESS OF PPC – 6 Lessons | 83 Mins
SECTION 6: GOOGLE ADS CERTIFICATION – 3 Lessons | 1 Hour 48 Mins
SECTION 7: ADDITIONAL GOOGLE ADS CAMPAIGN FORMATS – 4 Lessons | 42 Mins
SECTION 8: ADVANCED GOOGLE ADS TECHNIQUES – 14 Lessons | 2 Hours 10 Mins

Extensive write-ups and downloadable frameworks: The perfect companion for your videos. Profit models, ROI calculators and more!
Private discussion forum & Facebook Group: Learn from your peers and get answers to pressing questions in our members-only forums
Preparation for the Google Ads Certification Exam: Learn what you need to pass Google's Ads qualification exam. Access a full test preview.
Continued learning: New resources to keep you current with Google Ads PPC changes, developments and techniques
Buy Now
PPC Mastery Course retails for $497 for a lifetime access, But, through our website, THE Software Shop, you can take the Best Google Ads PPC Mastery course at 92% Off includes a lifetime access & free future content updates & support. This offer is available for a limited time!
ORDER NOW

You also might like

Giveaway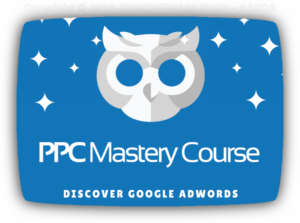 PPC Mastery Course - Lifetime
Lifetime Access / User
Get a lifetime access to PPC Mastery Course at 92% Off!
Lifetime access to PPC Mastery Course
15 hours of video lessons
Private Facebook group and comment system
Downloadable spreadsheets and reports
Extensive lesson write-ups and downloadable frameworks
Preparation for the Google Ads Certification Exam
60-day money back guarantee. No matter the reason.
$497.00
PPC Mastery Course Giveaway is unavailable at this moment.
Please note that once you signed in, do not close this page. You will be shown how to get this offer for free.
Also, check out the latest software giveaways that are available here on the software giveaway page.
NOTE:
– All prices shown here are in listed USD (United States Dollar). Your local currency will be converted automatically, You can also switch to any other currencies during the checkout process.
– The discount coupon & your local VAT (Value added tax – if available, vary by country) will be applied at checkout automatically.
– The order(s) for the software are processed by the Appsumo company. This company accepts paying on-line, via PayPal, by fax, bank-wire transfer, check, cash, or purchase order.
– You will receive a notification e-mail from AppSumo when your order is processed which will also include your license information.
– Such promotional programs are subject to change without notice, from time to time in our sole discretion.
– Data may vary based on different system or computer.
– Even though your deal is lifetime, you must redeem your code(s) by Jan 1, 2019
User & Media Reviews
What are their users saying? Why they loved it?
Get certified now.
Jeff is a very good teacher. This course is easy to follow, and it provides everything needed to get to pass the 2 courses needed to get certified. I sent questions during the training and even after and Jeff came back each time in a timely manner. I'm confident that I will log in my account and use the videos as a reference for a while. This training worth every penny.

Awesome training tool
I have to say that I am quite impressed with the quality of the PPC knowledge and the topics covered. Jeff demonstrates a clear understanding of not simply what Google claims are industry standards, but also the leading best practices as used by many PPC pros in accounts on a daily basis. I recently took a new hire through the class and it saved me hours of training time so I could continue to work on client accounts while this new employee learned PPC through Jeff's course. While I haven't done extensive research on PPC training courses, I'm not aware of another program as comprehensive and cutting-edge as this one at the price-point it is offered at. PPC is more complicated than any single course could ever teach, but it's hard to imagine a better introduction to PPC, especially at the price!

Makes AdWords Simplier
Hello Jeff, my name is Carlos and I am from Brazil. I had already taken a course about adwords but the PPC Mastery Course is great, easy to learn and simple. My first impression about the adwords layout was intimidating, after your lessons it became much simplier. Thanks.

Easy to Digest Format
Even though I'm just starting the course, I know it was a smart decision to invest in learning PPC. After just a few lessons, I've already found ways to tweak my first Google Adwords campaign. Jeff makes everything clear, which isn't always easy when teaching this topic. Can't wait to become a master!

Unbelievable value
I'm a believer in finding people who have succeeded at the things I want to improve in and then learning all I can from them. Jeff Sauer, even though I just discovered him, is one such guy. The first two lessons I've watched start at the beginning of the process and skip nothing. It's patient, step-by-step approach to building a campaign can be followed by anyone. Even though I run an agency now and have been doing local PPC campaigns for several years, I'm already learning new things.

---
Thanks for reading PPC Mastery Course Review & Enjoy the discount coupon. Please Report if PPC Mastery Course Discount Coupon/Deal/Giveaway has a problem such as expired, broken link, sold out, etc while the deal still exists.
Excellent
PPC Mastery course is perfectly structured from the beginner level to the most advanced PPC strategies required for a successful campaign. The videos are quite long, but the content is paced smoothly and organically step by step, without leaving the student with further questions. This makes the course easy to follow even though the amount of information is high. The course also provides hands-on strategies, tools, and templates for the student to follow and use. Ensuring the most efficient account and campaign structure.
PROS
Lifetime Acess includes the free future content update
15 hours of video lessons - 67 HD videos teaching Google Ads mastery.
Extensive lesson write-ups and downloadable frameworks
Downloadable spreadsheets and reports
Private Facebook group and comment section under each lecture
Preparation for the Google Ads Certification Exam
92% Off Coupon on a Lifetime Access to PPC Mastery Course – Become a Certified Google Ads Master