Up to 72% Off Bitdefender Exclusive Offer – Outstanding Product Award goes to Bitdefender!
Bitdefender is offering you an exclusive offer that gives you access to their product – which is better than ever – for an incredible price at up to 72% discount for Bitdefender Antivirus 2019 up to their ultimate package, Bitdefender Total Security 2019. This offer will expire soon, so act now to take advantage of this incredible package.
Your digital world used to be protected by Bitdefender. It's not been the same without you. Stick with Bitdefender! The latest awards from prestigious independent testers confirm that Bitdefender users get the best protection and performance. This means you get unmatched cybersecurity while enjoying premier speed and performance.
Don't forget: Bitdefender gives you the most advanced cyber-protection in the world – for the best price in the world.
Stay safe, you deserve it!
Bitdefender Antivirus Plus 2019 – 3 devices / 1 Year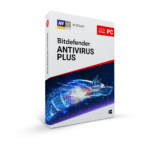 Basic protection for Windows PCs

💲 Regular Price: $59.99
💰 Your savings: -$35
✔ Your price: $24.99

Take the Offer
---
Bitdefender Internet Security 2019 – 3 devices / 1 Year
Advanced protection for Windows PCs

💲 Regular Price: $79.99
💰 Your savings: -$55
✔ Your price: $24.99

Take the Offer

---
Bitdefender Total Security 2019 – 5 devices / 1 Year
Complete protection for Windows, macOS, iOS and Android – BEST SELLER

💲 Regular Price: $89.99
💰 Your savings: -$65
✔ Your price: $24.99

Take the Offer