BEST SELLER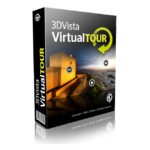 90% Off Coupon on 3DVista Virtual Tour Suite PRO – Professional Virtual Tour Software Leading in Panoramic & VR Innovation (Windows & Mac)

100% Off Coupon is back!! DESIGNED FOR PROFESSIONALS & PERFECT FOR AMATEURS WITH HIGH EXPECTATIONS. Get 3DVista Virtual Tour Suite PRO License now with 90% discount coupon and Get Stitcher 4 included for free (Standalone price $110)
3DVista Virtual Tour Pro Review Videos
From panoramas, virtual tours, photos and videos to VR content, aerial imaging, underwater footage or digital content. You name it. Have 3DVista convert your ideas into visual experiences.
3DVista Virtual Tour Suite PRO Review at a Glance
3DVista Virtual Tour Pro allows you to create multimedia virtual tours that captivate with interactivity and an impressive range of features such as Live Panorama, Adaptive HDR, Hotspots, Auto-Pilot, Video, Photo Albums, Floor Plans, Immersive Audio and much more.
3DVista Virtual Tour Suite PRO includes 3DVista Stitcher 4 and Publisher with an increased set of functions and reality simulating technology that is unique to 3DVista. Inspired by the behavior of the human eye, 3DVista has developed two new technologies that make virtual tours even more realistic (Live Panorama and Adaptive HDR). With a few simple clicks, your tours can be published on any website – ready to be seen on any device or computer.
3DVista Virtual Tour Suite PRO developed a technology that takes advantage of the benefits of HDR while making the panoramas look more natural and real. Adaptive HDR is a feature that is exclusive to  3DVista technology that you won't find in any other software.
10 Reasons Why To Choose 3DVista Virtual Tour Suite PRO:
Because they offer high-quality solutions for any level of proficiency.
Whether you're a beginner or a demanding professional, they have the right solution for you. Depending on your needs, you can choose between the standard version that focuses on ease-of-use and simplicity, or the pro version that convinces with its ample scope of features and flexibility.
Because they offer robust, multi-platform solutions
that guarantee your tours can be seen by anyone on any device. No more compatibility issues and no need for downloading plug-ins. Anyone entering your web page can maneuver your tours right away.
Because they offer you a full-featured 30-days trial version
that allows you to be 100% sure on whether you like the software, before actually buying it.
Because they make uploading your tours to the Internet a real piece of cake.
With just one click you will have your virtual tour online and ready to be shared on any website or social network. Don't worry about servers and FTP programs anymore. Notice: Our hosting service is optional, so you can always decide to use your own servers.
Because their software's customization possibilities
leave you more play than any other software. Create your own elements for the graphical interface with our integrated skin maker and replace our logos with your own ones in 3DVista Virtual Tour Pro.
Because all parts of the software are coded and developed in-house, by Us.
Unlike most other software suppliers, they don't need to wait for third-party vendors to contribute their parts. Should there be external changes (e.g. browser changes, Operating system updates, etc.), they can react with software updates immediately.
Because they are dedicated to customer service.
With any question, doubt or suggestion: Please, feel free to contact us right away. They are always happy to have a chat!
Because they help you understand every step of the process.
Don't worry if you are not familiar with photographic concepts – they prepared more than 20 video tutorials that will guide you step by step through the whole processes, explain basic concepts and give you advice on how to achieve the best results. Should you still have questions or doubts, never hesitate to contact us directly.
Because their constant drive for innovation will supply you with state-of-the-art technology and unique features.
Check out the latest two features Live Panorama and Adaptive HDR Panoramas, and see for yourself.
Because they make the creation of virtual tours possible for absolutely anyone.
Unlike with other suppliers' software, you won't need to insert a single line of code, and you'll still be able to add complex behaviors and actions to your tours and graphical interface.
3DVista Virtual Tour Suite PRO is for those who want to create interactive 360-degree virtual tours. The difference to creating a flat panorama is the virtual tour's immersive-ness, interactivity and multimedia features (include photos, videos, audio and more). You can let your audience virtually visit and navigate through the scene. Depending on the scope of features and extras you wish, you can decide between the standard and the pro version.
Features
Key Features of 3DVista Virtual Tour Suite PRO:
General

virtual tours run on pc (i.e., firefox, chrome, safari,..)
virtual tours run on a mac (safari, chrome, firefox)
virtual tours run on iPhone and iPad
virtual tours run on android phone and tablet
exporting for the web
exporting as a standalone player (offline)
no programming needed
optional hosting service
simplified new interface
optimized for sharing in social networks
software available for pc and mac
Two computers per license

Stitcher

support for all kinds of cameras and lenses
automatic control points detection
single, double row and free stitching
standard HDR stitching
adaptive HDR  stitching
live panoramas
automatic color and exposure correction
detecting moving objects
auto calculation of parameters if exif is missing
automatic crop
18 types of projections supported, including small planets  batch stitching
export to PSD, png, jpg, and tiff

Skin & layout

big library of pre-made skins included
intuitive drag and drop based skin maker
Full-screen skins
fixed size skins
show/hide elements
transparencies
buttons
images, logos, and backgrounds
gradients
thumbnails lists
text, captions, labels, tabs

Panoramas

adaptive HDR panoramas
supports live panoramas
supports full panoramas
supports partial panoramas
lens flare effect
immersive audio
tripod caps (floating and fixed)
initial point, speed and inertia settings
zoom settings
floorplans window

Hotspots & guided tour

link panoramas
play photo/album
play sound or audio
play video
images/icons as hotspots
custom polygons as hotspots
text as hotspots
transparencies and rollovers
pop up information windows
pop up images
open web pages and URLs
autopilot mode
multi-waypoint paths
timers and events
show/hide elements

Floorplans & maps

import multiple floorplans
hotspots (open panorama)
zoom on maps
the defining area with polygons
images and icons over floor plans or maps
radar effect
rotating maps

Photos

unlimited photo albums
Transition effects. panning, fade, ken burns
the configurable thumbnail list
albums run on full screen or pop up windows
add titles and descriptions

Videos

add unlimited videos to your tours
introducing interactive videos
play youtube and Vimeo videos
play local videos
show/hide elements and layers in videos
customizable interface and buttons for videos
videos as the loading screen
Download
3DVista offer 30-day trial versions to all of 3DVista Virtual Tour Suite PRO. These trial versions contain the full scope of features and functions so that you can really be sure whether the program suits your needs. The panoramas and tours created with our trial versions contain watermarks. Once you are sure you like the program, you can purchase a license and start creating panoramas, virtual tours or floor plans without watermarks.
Please feel free to download 3DVista Virtual Tour Suite PRO for PC & Mac here. 3DVista Virtual Tour Suite PRO has been tested professionally and we are assured that no viruses, Trojans, adware or malware contained.
User & Media Reviews
What their users are saying about 3DVista Virtual Tour Suite PRO?
"After the splendid support you have given me in the past, I had great pleasure in being able to recommend your software and gave the level of support received as one of the advantages."
"I had a client ask me if my virtual tours would work with Google Cardboard, so I looked it up on the 3DVista website and to my delight, it was already implemented, and so simple for me to do. Just drop the button into the skin, and voila – In less than 10 minutes I had his website working with Google VR mode, and I was so happy. I am just writing to tell you what a great delight it is to work with your software and you are doing a fantastic job."
"I was approached by a number of virtual tours service providers for my art gallery and I can only say: 3DVista is, without a doubt, the most powerful among them: I appreciated the elegance in their presentations as well as the possibility to let the artists themselves describe their pieces with integrated audio. The tours are a great way to document past expositions and a real teaser for future visitors!"
Buy Now
3DVista Virtual Tour Suite PRO retails for $550, But, on our website, The Software Shop, you can save on your purchase of its license key with a discount coupon code. This offer is available for a limited time!
Windows & MacOS

You may be interested in:

Software Giveaway
$100 Off Coupon!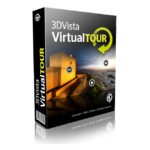 3DVista Virtual Tour Suite PRO - Single Lifetime License (EXPIRED)
Get Stitcher 4 included for free (Standalone price 99€)
One-time payment/Lifetime License
*The discount coupon & your local VAT (Value added tax) will be applied at checkout automatically include your local currency will be converted.
$550.00

Movavi Photo DeNoise is Your Smart Tool for Image Noise Removal. No More Graininess in Low Light Photos!! Get the ...
A complete set of tools that enable you to quickly edit photos the way you like! Get Movavi PicVerse includes a ...
3DVista Virtual Tour Suite PRO Giveaway is unavailable at this moment!
Please note that once you signed in, Please do not close this page. You will be shown how to get this offer for free.
Please Report if 3DVista Virtual Tour Suite PRO Coupon has a problem such as expired, broken links, sold out, etc.
Excellent
Create amazing interactive virtual tours that can be included in any website. Convert a set of pictures into a 360° scenery and let your audience maneuver through the place as if they were actually on the spot. Pro version supports unique features such as Live Panoramas, Adaptive HDR, Hotspots, Auto-Pilot, Video, Photo Albums, Floor Plans, Immersive Audio and much more. No coding or technical knowledge needed.Virtual tours created with 3DVista software can be seen on any computer, tablet or phone with Android and iOS.