$59 Off on Music Maker 2020 Premium Edition – Now for only $69.99 – FREE Samplitude Music Studio 2019 – Get More Customizable and Versatile than Ever Before
The perfect complement to MAGIX Music Maker 2020 Premium! Only as part of this exclusive Sale offer, get Samplitude Music Studio 2019 (US$99 value) for free
Join the 3 million Music Maker fans worldwide and start producing your own hits – even as a complete beginner! In the brand new version, you'll get 2 coreFX Bundles, 5 high-quality mastering effects and 3 delay effects that no music software should be without. The integrated software SOUND FORGE Audio Studio stands for audio editing at the highest level and is the perfect complement to MAGIX Music Maker 2020 Premium! Only as part of this exclusive sale offer can you receive Samplitude Music Studio 2019 (US$99 value) for free to make your repertoire complete!
What you get:
All free Music Maker content
Sounds, features & instruments worth a total value of $910.00
1 Soundpool Collection ($100.00 value) + 3 Soundpools ($60.00 value) of your choice
6 instruments ($180.00 value) + 2 Tiny instruments ($10.00 value) of your choice
9 feature packs (6 freely selectable) worth $90.00 in value
iZotope Ozone 8 Elements ($129.00 value),
2 coreFX Bundles ($299.00 value)
SOUND FORGE Audio Studio 12 ($50.00 value)
Plus: Samplitude Music Studio ( $99.99 value)
More sounds. More effects. More possibilities.
It's here! The brand-new 2020 version of Music Maker Premium Edition is out and delivers more creative options than ever before! Access new sounds, instruments and functions worth €910 in value plus effects from the brand-new coreFX range and a wide array of bonus new features: Music Maker 2020 Premium Edition offers even more creative possibilities for easy music production with loops, instruments and effects.
Play and record music. In a beat.
Once you've created a beat from sounds and loops, you can add your own melodies, drum grooves or vocals. Play using a wide range of virtual instruments such as synthesizers, pianos and guitars and record your vocals. Connect a MIDI keyboard or microphone and get started.
Easy operation, professional sound: coreFX effects
Give your hits a pro touch: The 2 new coreFX bundles contain 3 high-quality delay effects for precise echo effects and full sound, plus 5 great mastering effects for giving your songs the ultimate final polish.
Looks great – works great: The new user interface
With customizable window layouts, a new design & a redeveloped arranger, the user interface has been modified to work even better for your needs.
Create sounds & loops with SOUND FORGE Audio Studio 12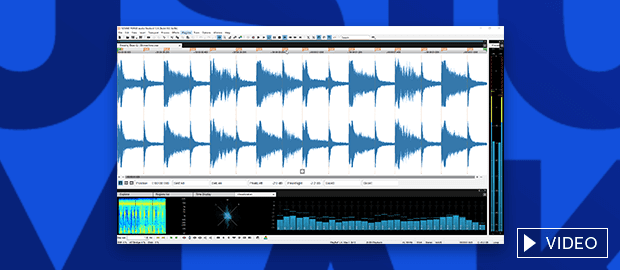 SOUND FORGE Audio Studio 12: The perfect complement to Music Maker. Easily cut, edit and produce sounds and loops.
Simply connect & get started
Plug & play MIDI devices, such as keyboards, can be easily connected to your PC or laptop so you can start playing your own tracks right away.
Create your own sound – simply apply effects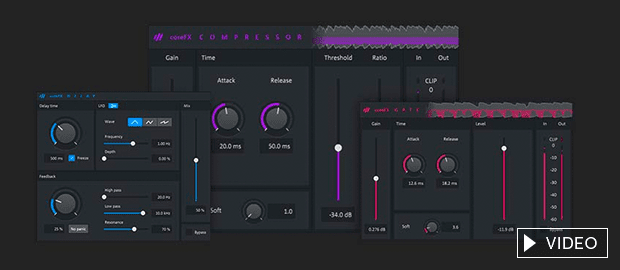 Add unique touches to your music and easily drag & drop to apply effects – such as the new coreFX mastering and delay effects – to sounds, loops, instruments and vocals.
Discover the most flexible Music Maker yet
Order your copy of Music Maker 2020 Premium Edition today and get €60 off the regular price. This offer includes a huge range of sounds, instruments and other features worth a total value of €910.
$59 Off on Music Maker 2020 Premium Edition – Now for only $69.99 – FREE Samplitude Music Studio 2019 – Get More Customizable and Versatile than Ever Before