GIVEAWAY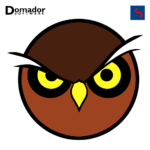 100% Software Giveaway on Bitrot Detector – Free Registration Key – The File Folder Changes Tracker – for Windows
Track of all the changes that occur to the files and folders on your computer so that you can prevent file corruption or data loss. Get Bitrot Detector full version with a registration key for free!
Bitrot Detector Review at a Glance
Bitrot Detector is a Windows utility software that scans your entire file structure and monitors any changes from the original signature so you can prevent any undesired changes to your files and folders on your hard drives. It works best as a complement to your backup system of choice that can use your backups to undo small losses that would otherwise go unnoticed.
This Windows utility tool can notify you of potentially undesirable changes to your files. Such changes can be detected in time for you to restore changed or deleted files from a recent backup. This software works best as a complement to your file and disk backups. (Please be sure to back up your important files frequently, using a backup program or an online backup service.)
Bitrot Detector works by periodically scanning the files you specify and generating fingerprints for these files. New fingerprints are compared with old fingerprints to detect any changed or deleted files and folders. The program will then notify you of undesirable changes.
You'll need to create one or more scan profiles to use this software. Each scan profile tells the program which files and folders to scan, how often to scan them. and what kind of changes you'd like to be informed of.
Features
Key Features of Bitrot Detector:
Periodically scans your computer's folders (all of them or the ones you select)
Generates fingerprints for each file's contents (256-bit SHA-2 hashes)
Detects changes made to your files since the last scan
Lets you review changed files, and take note of changes that need to be dealt with
Helps you identify and recover from hard-to-notice data loss
Highlight scans and/or mark them as reviewed
Highlight individual folder/file scans and/or mark them as reviewed,
Hide empty categories in scan results,
Create more than 5 scan profiles
Requirements
To run #THE SOFTWARE with optimum reliability and performance, your system should match the following requirements:
Supported OS: Windows 10/8.1/8/7/Vista/XP (32-bit/64-bit)
Bitrot Detector Download
Not sure if #THE SOFTWARE does what you need? Try it out now. Please feel free to download Bitrot Detector for Windows here. Thi system Changes tracker by Domador Software S.R.L. has been tested professionally and we are assured that no viruses, Trojans, adware or malware contained.
Buy Now
Bitrot Detector retails for $24.00, But, through our website, THE Software Shop, you can get Bitrot Detector full version with a registration key for free. This offer is available for a limited time!
You also might like

Giveaway
Bitrot Detector Giveaway is available now free for a limited time!
Please note that once you signed in, do not close this page. You will be shown how to get this offer for free.
Also, check out the latest software giveaways that are available here on the software giveaway page.
NOTE:
– All prices shown here are in listed USD (United States Dollar).
– Such promotional programs are subject to change without notice, from time to time in our sole discretion.
– Data may vary based on different system or computer.
---
Thanks for reading Bitrot Detector Review & Enjoy the discount coupon. Please Report if Bitrot Detector full version Giveaway has a problem such as expired, broken link, sold out, etc while the deal still exists.