BEST OFFER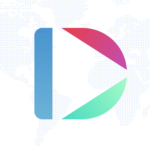 88% Off on Lifetime Access to Dubb Small Business Pro with 10K Contacts, 100 Videos, & 10 GB Storage – for just $59.00
 Improve communication and build trust with customers through video. Engage with your audience and boost sales with this all-in-one video platform. Get Lifetime Access to Dubb Small Business Pro with 10K Contacts, 100 Videos, & 10 GB Storage at 88% discount – now for just $59.00
You save $421.00 | Lifetime Access  | 60-day Money-back Guarantee | Secure Payment | 24×7 Customer Support
Dubb Video Review
88% Off on Lifetime Access to Dubb Small Business Pro with 10K Contacts, 100 Videos, & 10 GB Storage – for just $59.00
Dubb Review at a Glance
Without any specialized equipment, software, or technical skills, You can create and publish personalized camera-only videos, screen recordings, and pre-recorded videos via CRM, email, and social media, with zero technical expertise!
You can maximize your video's engagement by adding a title, description, and tags; throwing in CTAs (there are 5 different kinds!); choosing player colors and themes; and selecting start time, end time, and thumbnail graphics.
All your Dubb videos are hosted on a subdomain, which can be customized with your own logo, custom URL, page theme, contact information, additional video playlists, and more.
And thanks to a ton of integrations and a sweet Chrome extension, you'll be able to easily share these videos directly from your email, CRM, or social channels.
Dubb gives you the ability to throw in five different kinds of CTAs: email, URL, phone, FB Messenger, and calendar. Plus, you'll get detailed tracking in real-time on video activity. And with Dubb's detailed tracking and real-time reporting, it's super easy to measure conversions and engagement.
Features
Key Features of Dubb:
Dubb Chrome Extension – A Convenient access to an advanced screen recorder, webcam recorder, microphone and camera controls, and more.
Dubb Mobile App – Create or upload engaging videos directly from their mobile device.
Video Customization Features – A proprietary set of video customization features designed to achieve the highest levels of branding, engagement, conversions, and sales.
Customizable Video Pages – Highly customizable including the ability to brand pages with your own logo, custom URL, page theme, contact information, additional video playlists, and more.
Animated Thumbnail Previews – Trim videos, and select a 3-second animated preview to attach to emails so video recipients see your video right away.
Calls-to-Action – Increase conversion rates and streamline your funnel: reply by phone, reply by SMS, reply by email, visit a URL, chat via Facebook Messenger, access your calendar, and more.
Exit Intent Popups – An increased chance of conversion.
Send Videos with Ease – Copy and Paste Thumbnail and Link and then Send videos through email, SMS, and social channels.
Dubb Gmail Extension – With the icon conveniently located in the compose box of Gmail, creating and attaching videos could not be easier.
Outlook Add-In – With the icon conveniently located in the compose box of Gmail or Outlook, creating and attaching videos could not be easier.
Activity Notifications – A variety of reporting and notification features so users can be informed in real-time on video activity taking the guesswork out of when to follow up.
Universal Paste Option – Attach or embed a video almost anywhere.
Data Reporting – Users can be informed in real-time on video activity taking the guesswork out of when to follow up.
Pixel Integration – Place third-party pixels on your video pages for additional tracking, widgets, retargeting, chat integration and more.
Personalization Text – Add a line of personalized text to your video previews to make your videos hyper-personalized.
Dubb Campaign Manager – Build Campaigns and send bulk personalized video emails to your entire list and review the detailed activity reporting.
Reply with Video – Give recipients the ability to reply with a video of their own from their mobile device or webcam without having to signup for Dubb.
Requirements
To run Dubb with optimum reliability and performance, your system should match the following requirements:
Internet Connection
Internet Browser
Chorme Browser to use chrome extension
Dubb Free Plan
Not sure if Dubb does what you need? Try it out now. Please feel free to download Dubb here. This video marketing tool by  has been tested professionally and we are assured that no viruses, Trojans, adware or malware contained.
What you get:
Self-serve usage
2GB of Storage
no contacts
Standard Video Quality
Dubb logo
Dubb URL
Chrome Extension
Screen Record Advanced Controls (pause/webcam toggle)
Outlook Add-In
Mobile App
Real-Time Activity Reporting
SMS Sending
Learning Center
Self-Serve Knowledge Base
256 Bit Security Encryption
HTTPS Live Streaming Video
Buy Now
In today's deal, you can get Dubb Small Business Pro that retails for $40/year, But, through our website, THE Software Shop, you can get the lifetime access to the plan with 10K Contacts, 100 Videos, & 10 GB Storage for just $59.00 (That's same as 88% discounted yearly price). This offer is available for a limited time!
ORDER NOW

You also might like

Giveaway
Lifetime access to Dubb Small Business Pro with 10K contacts,
Get the lifetime access for just $59.00
Lifetime access
10,000 Contacts
HD Video
Custom Logo and Subdomain
CRM Integrations
Email Sender
100 Videos
10GB of storage
Stackable:

Stack an unlimited number of codes
Each code will give you an additional team member, 100 videos, 10GB of storage, and 10K contacts!
Stack three codes or more, you get an unlimited number of videos & add the Automation feature
Stack five codes or more, you add the CNAME domain customization feature

Free All Future Updates
60-day money back guarantee, no matter the reason
$480.00
Dubb Giveaway is unavailable at this moment.
Please note that once you signed in, do not close this page. You will be shown how to get this offer for free.
Also, check out the latest software giveaways that are available here on the software giveaway page.
NOTE:
– All prices shown here are in listed USD (United States Dollar). Your local currency will be converted automatically, You can also switch to any other currencies during the checkout process.
– The discount coupon & your local VAT (Value added tax – if available, vary by country) will be applied at checkout automatically.
– The order(s) for the software are processed by the Appsumo company. This company accepts paying on-line, via PayPal, by fax, bank-wire transfer, check, cash, or purchase order.
– You will receive a notification e-mail from Appsumo when your order is processed which will also include your license information.
– Such promotional programs are subject to change without notice, from time to time in our sole discretion.
– Data may vary based on different system or computer.
– You must redeem your code(s) by Aug 1, 2019
User & Media Reviews
What are their users saying? Why they loved it?
Don't miss and stack.. Its a wonderful deal.
I would easily give 5 tacos.
I missed this LTD last time and was hoping it comes back to appsumo. As soon as i saw the LTD again, I didn't think too much and went ahead to stack 5 codes.
For me founders attitude towards early adapter is very much important.
I would like to appreciate the fact that the founder Mr. Ruben listened to previous LTD owners feedback and giving them the same plan as now so its really win-win for everyone.
Thank you very much Appsumo and the founder Mr. Ruben Dua to bring this LTD again.
Plug & Play
Great software that's simply plug and play.
The android app was easy to use but it seems to only allow for uploading/recording videos but not adding in CTAs etc.
Nevertheless, still a highly recommended software for its features and functionality. We see many use cases for our experiential retail business, eg. Post-purchase surveys/reviews, client onboarding, and so on.
We had questions about redemption and Heather was able to assist us promptly. Cheers!
Stacked 5 – Best Deal Ever!
Stacked 5 Codes…glad I did!
Highlights for me so far:
— Simple and stable recording process with the Dubb Chrome plugin.
— Super fast video uploading / processing.
— Incredibly fast loading video player for viewers.
Grateful to catch this deal the second time around!
Don't miss out!
Don't miss this!
Okay, so I missed Dubb the first time round and now I saw it was back, I decided to find out what all the hype was about!
First off though, I do appreciate the power of video – as humans, we just connect better when we can see and hear the person… it allows for a deeper connection! So, Dubb already had my interest in that regard.
Having looked further into Dubb, I can just say I am impressed with how they have streamlined the process of getting a video into email. It's like they've done all the heavy lifting and all you have to do is copy and paste! 🙂
The new feature of being able to gather video testimonials is fantastic! It makes me wonder what else might be coming down the pipeline!
I missed the deal once… I'm certainly not missing this again!
Great Software | Amazing Deal
I started using Dubb by chance last week and was still on their trial. I love this software! Same to similar functionality as UseLoom and BombBomb, but better and less expensive. Since there is deal on it now, WAY less expensive. You would pay 6x for the normal pro version for one licence and if you compare to bombbomb, they want $500 a year for the same thing. You can record yourself and your screen. You can record a particular tab, or if you go full screen, you can then select a windowed area or your entire desktop. Even bombbomb can not do a particular window at this time.
When you paste into an email, you get the 3 second gif for the message.
It integrates with gmail seemlessly.
The mobile app works amazing and has not glitched yet.
You can shoot a video and actually customize the page so that it could be a landing page for a campaign.
Lots and LOTS of good stuff to do with this software. My contact with support during my trial has been stellar with responses coming very quickly.
Don't wait, get this before its gone, you will kick yourself donw the line
---
Thanks for reading Dubb Review & Enjoy the discount coupon. Please Report if Dubb Small Business Pro Discount Coupon/Deal/Giveaway has a problem such as expired, broken link, sold out, etc while the deal still exists.