37% Off Coupon on iolo Search and Recover 5 – Recover Deleted Files from PCs, Drives, Smartphones, Cameras, & Any device – for Windows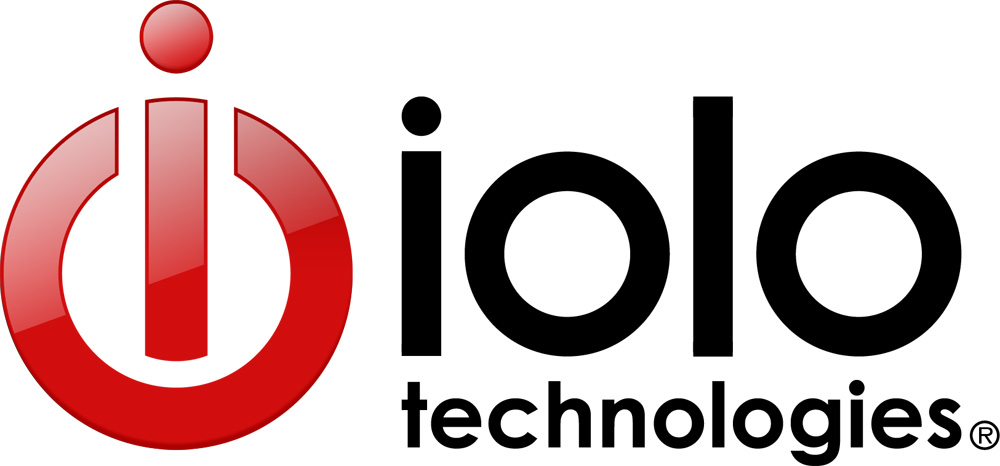 Never lose precious files, photos, email, songs or movies again: iolo Search and Recover 5 rescues accidentally deleted files from any drive, disk, camera, music player, or memory card. Get it now with 37% Off Coupon now!
Save $15.00 | Unlimited Home PCs | 30-day Money-Bakc Guarantee | Free Product Updates & Support
iolo Search and Recover 5 Review Video
37% Off Coupon on iolo Search and Recover 5 – Recover Deleted Files from PCs, Drives, Smartphones, Cameras, & Any device – for Windows
iolo Search and Recover 5 Review at a Glance
iolo Search and Recover 5 lets you simply and instantly recover erased files from PCs, drives, smartphones, cameras, and virtually any device. Enjoy peace of mind knowing you never have to lose precious data again. Proprietary StrongScan™ and SmartScan™ technologies let you recover information after the worst PC accidents and disasters – even years after the data was lost.
Accidentally deleting photos, files, songs, email, or videos can leave you feeling angry and helpless. With iolo Search and Recover 5 you never have to feel that way again. This recovery tool rescues critical work and cherished memories you thought were gone forever.
Using the wrong recovery tool can actually cause damage and reduce your chances of success. Rely on iolo Search and Recover 5 to make it safe and easy. It combines powerful technology with intuitive features to rescue data from your drives or devices that others products miss.
back to menu ↑
Features
Key Features of iolo Search and Recover 5:
Convenient TotalRecovery™ lets you recover deleted data from folders, devices, drives, or CD-DVD with a single click.
Option to run Search and Recover directly from CD for maximum recovery and to prevent potential damage*
SmartScan™ automatically finds lost data so you can get back to work immediately.
Create virtual drives to run CD or DVD content at faster hard drive speeds.
StrongScan™ finds more deleted data than other products, even years after deletion.
Permanently and securely erase sensitive information from your PC or digital device.
Create safe storage and backup for your important files.
Recover deleted tasks, notes, journals, contacts, and more from Microsoft Outlook®.
Create mirror copies of entire drives for effortless recovery and avoid future data loss.
Features step-by-step wizards and one-click operations that make data recovery fast and easy.
back to menu ↑
Requirements
These are the minimum hardware required to run iolo Search and Recover 5
System Requirements for Windows OS:
Supported OS: Windows 10, Window 8, Windows 7, Windows Vista, or Windows XP
CD or DVD drive (for CD-based installations)
Approximately 10MB of free hard drive space
256MB RAM
Windows Media Player 6.4 or later
Internet Explorer 6 (Service Pack 2) or later
Internet connection (required for license activation)
System Requirements for Mac OS: Not Available
back to menu ↑
Download
Please feel free to download iolo Search and Recover 5 here. This recovery tool by iolo technologies, ltd. has been tested professionally and we are assured that no viruses, Trojans, adware or malware contained.
back to menu ↑
Buy Now
iolo Search and Recover 5 retails for $39.95, But, on our website, The Software Shop, you can save on your purchase of its license key with 37% discount coupon code.
Search & Recover™
The ultimate insurance against digital disasters
Whole home license - For use on All your home PCs
Microsoft Certified
For Windows® 10, 8.1, 8, 7, Vista or XP (SP3)
18 years of PC performance innovation
30-day money-back guarantee
$39.95
up to 56% Off - iolo Search and Recover 5 Coupon
System Mechanic + Search and Recover Bundle
System Mechanics is the award-winning product performs over 200 critical tests to diagnose the root of annoying crashes, slow start-ups, mysterious errors, and even imminent data corruption.
$89.95

Recommended
This software is unavailable for Mac OS, you may like the following Mac App:
iolo Search and Recover 5 Giveaway is unavailable at this moment.
Please note that once you signed in, do not close this page. You will be shown how to get this offer for free.
Also, check out the latest software giveaways that are available here on the software giveaway page.
back to menu ↑
User & Media Reviews
What  aretheir users saying about iolo Search and Recover 5?
"The program does a good job at retrieving files that have been deleted. For example, I was able to retrieve many megs of music that I had accidently deleted from a portable 20 Gig hard drive."
"Your product work period. The best I've used and keeps my comp running FAST and SMOOTH. Keep up the Good Work."
"I just love Search & Recover." It's a very effective junk cleaner and file finder."
"I lost my daughter's wedding photos and was in despair—nothing had worked to recover them. Search and Recover worked immediately!."
Thanks for reading iolo Search and Recover 5 & Enjoy the coupon. Please Report if iolo Search and Recover Discount Coupon/Deal/Giveaway has a problem such as expired, broken link, sold out, etc while the offer still exists.