Uninstall/Remove/Delete stubborn applications from your computer. Get Ashampoo Uninstaller 8 V8.0.0.12 Full Version with a license key for FREE!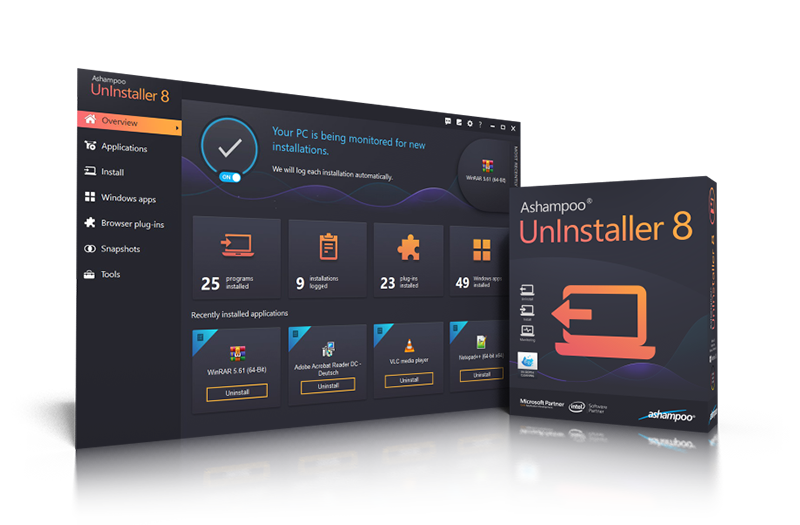 Ashampoo Uninstaller 8, a powerful uninstaller package is a complete PC maintenance library all in one. It can fully remove stubborn applications from your computer and also sports a full set of PC maintenance tools.
To remove an unwanted program, just select its name and Ashampoo Uninstaller gets to work locating and deleting any associated tiles and Registry keys. It can monitor programs as they're being installed too, for more accurate removals later, and create and compare snapshots of your system so you can (for example) explore the changes made by an app whenever it runs.
In addition, you'll also find an undelete tool, a secure file wiper, a duplicate file finder, disk and Registry cleaners, an internet history wiper, and managers for startup programs. Windows services, fonts and system restore points.
Special Offers
Don't miss to get Ashampoo Uninstaller 8 full version key for free in the software shop giveaway!
100% Software Giveaway: Ashampoo Uninstaller 8 V8.0.0.12 Full Version – Free License Key – for Windows