Fontacular has a unique theme every year, and this year's theme is the carnival. We are bringing you more feels of the carnival, sights, sounds, and DEALS of up to 65% OFF, right to your front door.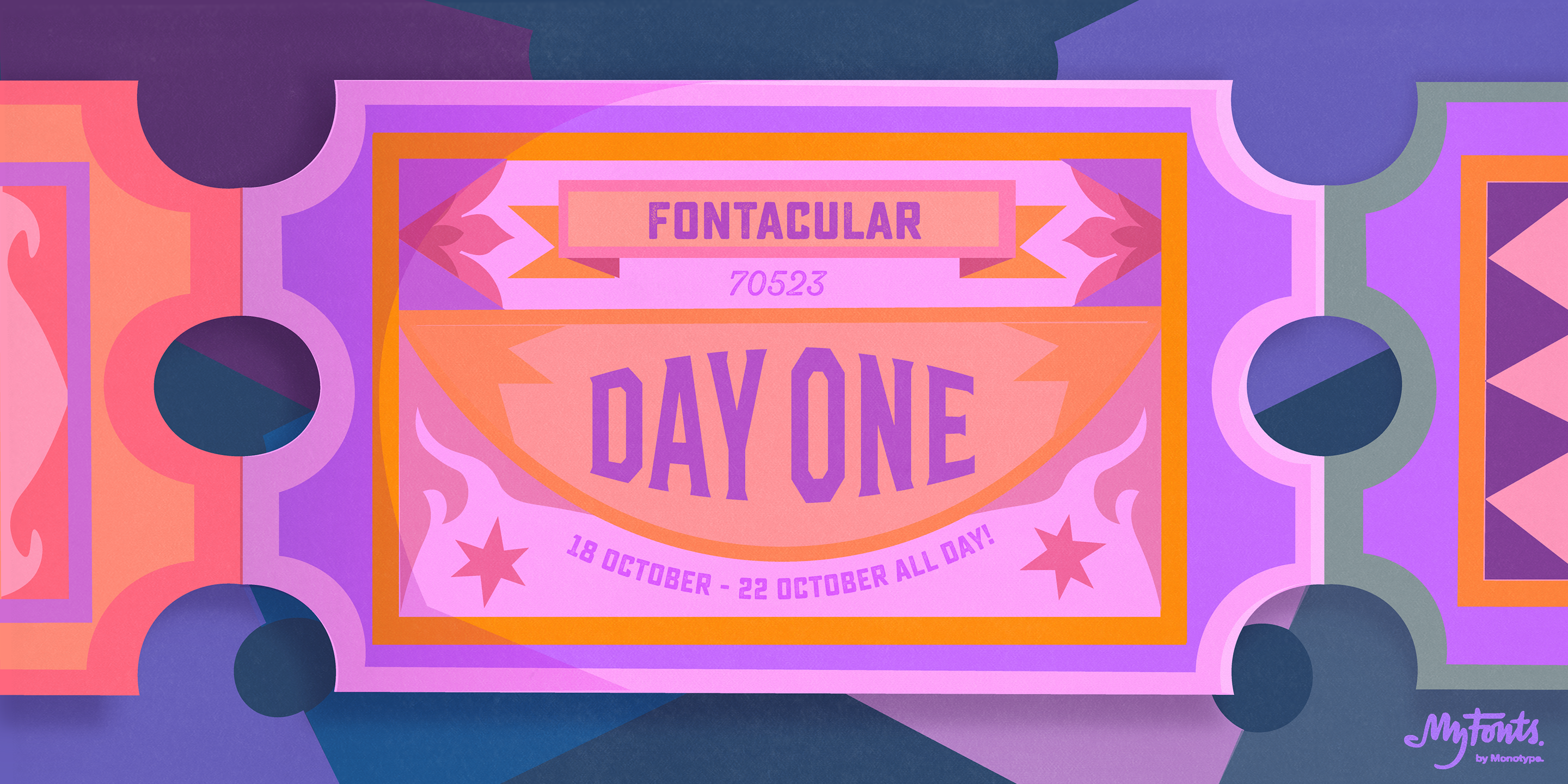 Pause for a moment and recall the colorful rides, sounds, and smells of a carnival. You can almost hear the music! Nothing was as good as fried dough with powdered sugar. Feel the excitement while you enter the fantastic font fair and take the ride of your life during this year's #FONTACULAR carnival!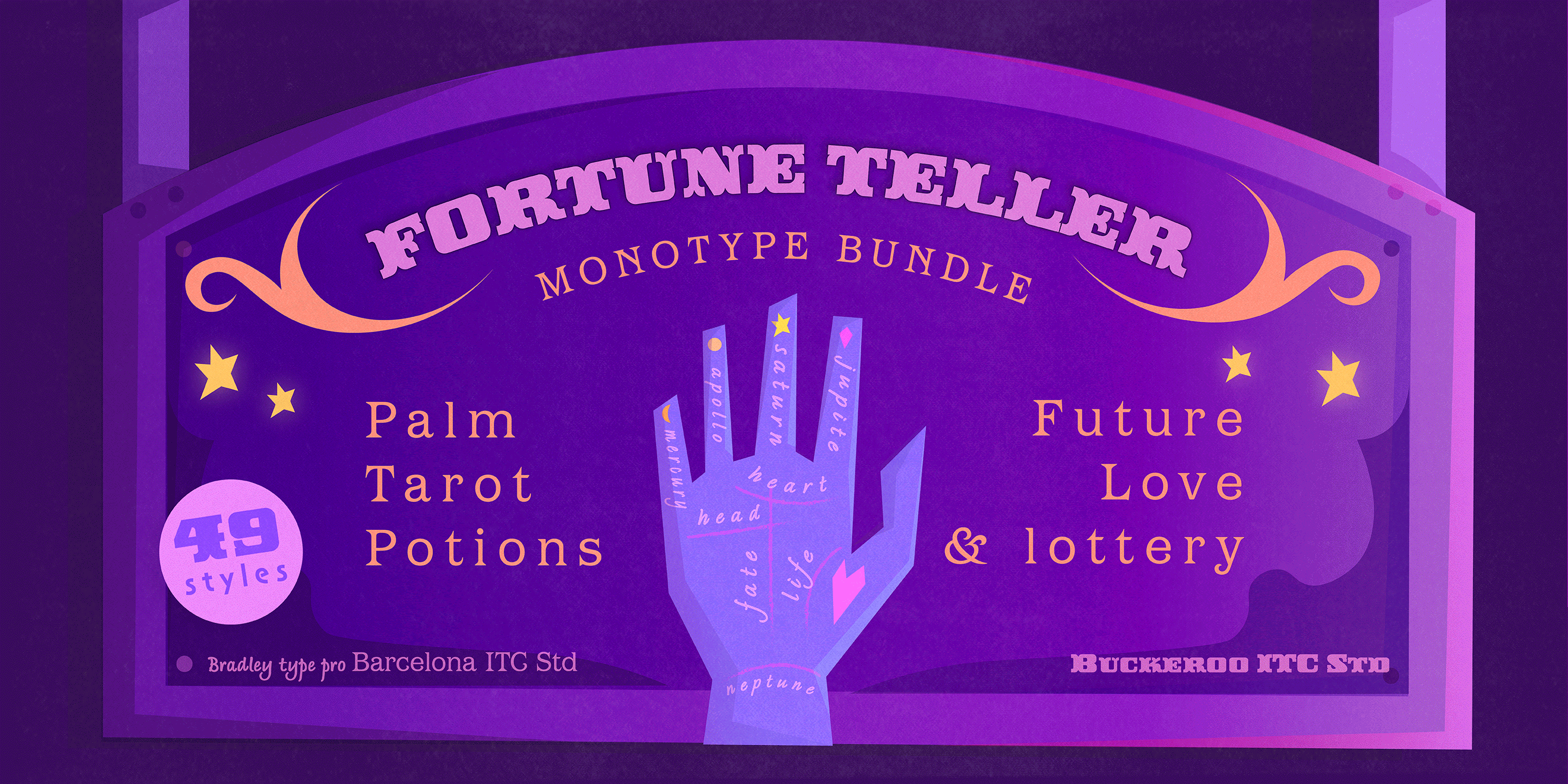 Grab your ticket and jump on the dreamy deals UP TO 65% OFF train, you won't want to miss out on the fortune of fonts and savings coupled together! Spin up some unique designs with the inspiration from #FONTACULAR as you make your way through this fulfilled carnival ride exploring sweet deals and fortunate savings!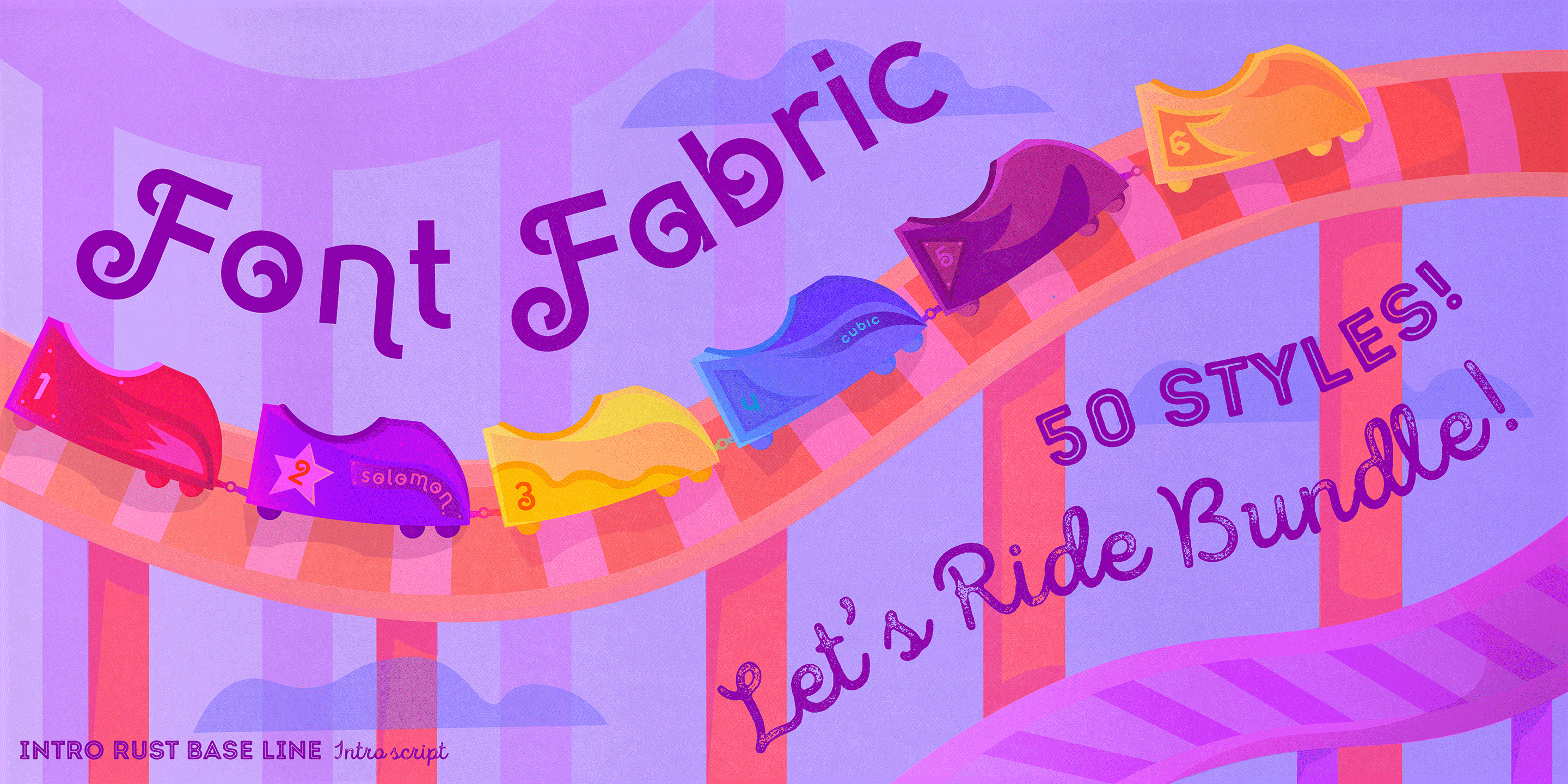 Did you know that the funnel cake originated as a mid-morning snack in the Pennsylvania-Dutch region? From the time of your first carnival, you're usually hooked! The smell of cotton candy and popcorn rushes back fun and playful memories. This year's Fontacular carnival ride ends October 22nd at 11:59 p.m. EDT.
Fontacular 2021: Up to 65% Off on MyFonts Carnival – The Fantastic Font Fair
$9.00 - $186.20
$18.00 - $532.00